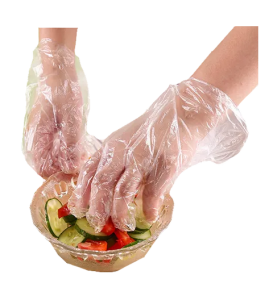 a. Disposable, ambidextrous.
b. Powder free.
c. Slightly embossed surface.
d. Easy donning and low cost.
e. PPE Cat. 1 for use in the professional field
(in accordance with Dir. 89/686/EEC).
f. FCM Suitable for contact with any type of food
(in accordance with Directive 2002/72/EEC, UE Reg.10/2011 and subsequent updates).
g.Available in one size–fits all.New Paragraph